System Administrator, Network specialist, interested in routing paths and a more sustainable way to live in the Biosphere.
Smart Grid director by CETRI-TIRES, non-profit organisation involved in the promotion of the
#TRI/TIR (Third Industrial Revolution).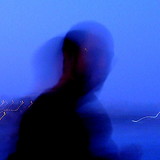 PROSUME brings together expertise from the Energy sector and the software foundry
to build a new technology company developing distributed network & energy infrastructure technologies to facilitate the development of "Smart-Grids" for "Smart Communities", and to help foster the Internet of Things (IoT).
Mangrovia.Net is a project started by Alex D'Elia and Aaron Kaplan with the goal to develop an "easy to use" MESH Networking experience.
Olocolors.Org is a collective of people sharing knowdledge and support. We started in year 2001 with web, mail and hosting services.
Profile
Experience
2017 CIO & Co-Founder of Mangrovia Solutions. The new project PROSUME imports all the experience and development done in the previous years in dajie and Mangrovia.
2015 CTO & Founder of DAJIE, developer of the "Toolkit" solution.
2013 Co-Founder of EscogiT0, an ESCO company proposing a new model of "cooperative" Energy Service for Municipalities and SME.
2011 Smart Grid Director by CETRI-TIRES, activist and promoter of the distributed model for IoT Network and Energy Infrastructures. Fostering the growth of the 4th pillar of Jeremy Rifkin's Third Industrial Revolution.
2007 Founder and president of Mangrovia.Net, a technology company working on Mesh Networks and Renewable Energy. Granted by the then "Italian Ministry of Innovation" for the first "Smart City" in Italy, built in year 2008.
2003 ICT expert supporting the spread of FunkFeuer Community Network. Worked at MAK in Vienna and at Kunsthaus in Graz.
2001 DNS and System-Administrator at Silver:Server, innovative Austrian ISP (founder of the VBS Vienna Backbone Service), gained experience in routing and sysadmin.
Education
ICT courses and training at FreakNet MediaLab.
System Administration and routing experience at Silver:Server.
System Administration and Networking studies, Linz Austria.
Projects Running Projects
Network Friends sharing knowledge
Contact Info